Simple Life Hacks to Make Time for Exercise
Mar 16, 2022
Allied Health Industry, Allied Health Practitioners, Dentist, Dentist Industry, Employer News, How To, Nurse Practitioners, Nursing, Pharmacists, Registered Nurses, Trending News
0
Share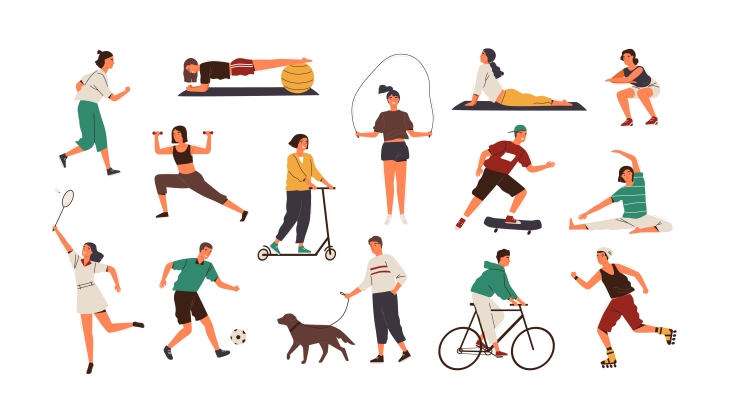 5 Simple Life Hacks to Make Time for Exercise
Saying that you don't have time to work out is the most used excuse. All of the commitments a person has make it seem impossible to incorporate an exercise routine into everyday life, but it isn't! An important thing to remember is that exercise does not need to be a marathon or a 90-minute spin class. Working out can be any activity that increases your heart rate and gets you to move more.
If you are in a time crunch, the easiest way to get your workout in is to break down your exercise throughout the day. Even just 10 minutes a few times a day can be enough. Once you've created an achievable schedule, you can see the different exercise possibilities.
Here are 5 life hacks to help make time for exercise:
Move whenever you can. This can include taking the stairs instead of the elevator or just walking around when talking on the phone. If you watch or listen to something every day, plan a workout that fits into that time. It doesn't need to be something intense, simply reducing the amount of idle time you spend.
Exercise while you work. Getting workout done in your office sounds crazy but you can get a good workout done with just a desk and chair. Conduct some research and find simple exercises you can do!
Create a home gym. An at home gym doesn't need to be state of the art or expensive. You can even create a home gym with materials found around your house. Soup cans can be used for hand weights and even milk jugs filled with water. Utilize chairs you have around your home for exercises that need a bench. If you have the extra money, it is not a bad idea to invest in quality equipment. Working out from home seems to be easier versus having to drive to the gym.
Multitask. The number of physical activities you can add to your day by just being aware of opportunities when they arise is high. You can try doing squats while you're making dinner or doing an ab workout when watching the news. You can even try parking far away from your destination and walking. Small things start to add up!
Utilize your work breaks. Try using your free time during the workday to your advantage. Walk around outside or up and down the stairs. Depending on the amount of time you have you could even try and get a 30-minute workout in at the gym. Taking action to stop yourself from sitting and getting some steps in during your free time will make a difference.
Finding time for a workout doesn't have to be unmanageable. Make it a goal to move more and you will be doing your health a huge favor.
Want to find the perfect job to fit healthy lifestyle? We have numerous job postings from reputable companies. We want to help you find the perfect job for your lifestyle. Check out our sites to see the services we offer along with the large number of jobs and our social media pages to connect with others in your field.

To view the original article, click here!